When peptides meet 2600 tiny microneedles, amazing things happen. Our ultimate plumping patches painlessly penetrate the skin to deliver an intense shot of collagen-boosting actives deep down where it counts. 

Take your pro-aging eye care to the next level and get the best of both worlds – an instant eye-brightening lift with targeted wrinkle-reducing power. Our superstar formula with hyaluronic acid, collagen and peptides has been created to minimize fine lines and puffiness, maximize hydration, and ramp up radiance. 

Great as an SOS 'plump-up' to maximize hydration and ramp up radiance. Use as a weekly treatment for results from 4-6 weeks that get better over time.

Key Ingredients
Hyaluronic acid
Large and small molecules amp up natural collagen levels, providing deep hydration while reinforcing the skin's natural barrier.
Collagen
Fills in fine lines, while helping skin to retain hydration, elasticity, and resilience.
Peptides
Provide the building blocks for protein formation in the skin, helping reduce fine lines while restoring firmness and elasticity.
Skin Types
Suitable for all skin types
Normal
Sensitive
Dry
Combination
Oily
How To Apply
Step 1
Cleanse and dry the target area.
Step 2
Apply the patch directly to under-eye area and press down to assist penetration, do not rub.
Step 3
Leave on for at least two hours (to allow the ingredients to dissolve), or overnight if preferred.
Step 4
Remove and discard when you're done.
All Ingredients
Trehalose, Cellulose Gum, Hydrolyzed Hyaluronic Acid, Glycerin, Sodium Hyaluronate, Aqua, Hydrolyzed Collagen, Butylene Glycol, PEG-60 Hydrogenated Castor Oil, Madecassoside, Adenosine, Acetyl Hexapeptide-8, Copper Tripeptide-1, Palmitoyl Pentapeptide-4, PEG-40 Hydrogenated Castor Oil, PPG-26 Buteth-26, 1,2- Hexanediol, Caprylyl Glycol.
Delivery
All Vice Reversa orders are shipped direct from the UK via Royal Mail
We are despatching as normal and ensure contactless delivery
Standard Delivery £2.00
FREE ON ALL ORDERS OVER £10
Delivery within 5 working days
Express Delivery £3.50
Delivery within 3 working days
Revolutionary, effective and painless
LISA ARMSTRONG
This 'miracle' product could be the solution we're all searching for
JOSIE GRIFFITHS
Add Vice Reversa Patches to your sticker collection.
SOPHIE QURESHI
The microneedles make it feel like the product is really getting under my skin.
Talia
Really easy to apply and very comfortable, felt as if they were tightening the skin
Patricia
I loved using these. The spikes made it feel like the product was really getting under the skin.
Sophia
Micro-needling skin-fix patches you can do at home
ANNABELLE SPRANKLEN
I'm really impressed that my spot didn't reach peak horror and is now almost gone.
Anna Jay
How to Apply
1.
Start with a clean, dry face.
2.
Remove the thin plastic film from each eye mask – careful not to touch those magic microneedles in the centre.
3.
Gently place onto the under-eye area and press the mask into skin to activate the microneedles. Do not rub.
4.
Leave on for at least two hours, allowing your skin to absorb the ingredients. Remove and discard when done.
SUSTAINABILITY FOCUSED
USE WITHIN SIX MONTHS
PRESERVATIVE FREE
ADDITIVE FREE
SUITABLE FOR SENSITIVE SKIN
PARABEN FREE
What is Microneedle technology?
There are over 2600 ultra-fine serum infused microneedles tightly packed on each pair of Vice Reversa Microneedle plumping patches - 4x more than any other microneedle patch - each microneedle is approximately 1/3 the thickness of the human hair.
Our microneedles are formed from crystallized active ingredients: Hyaluronic acid, Collagen and Peptides which painlessly penetrate the outer skin layer.
Over two hours the microneedles self-dissolve releasing the ingredients into the dermal layers to purify from within: hydrating, moisturising and improving the elasticity of your skin.
Frequently Asked Questions
How are microneedle patches different to creams and serums?
The skin's natural barrier function means that most creams and serums simply sit on the surface of skin, leaving key ingredients unable to penetrate deeply enough to make a difference.
At Vice Reversa each microscopic microneedle is made from crystallised serum allowing our microneedle patches to deliver the ingredients directly to the dermis meaning you see changes from the inside out by directly improving hydration, collagen and cell regeneration.
Do microneedles damage the skin?
No. Each microscopic microneedle is 250 microns in length (a third of a millimetre) and are designed to gently penetrate the skin resulting in no damage, no pain and no trauma.  
What do microneedles feel like when applied to the skin?
When patches are applied you may feel a slight prickle as you first press the patch onto the skin, followed by a warm tingle as the microneedles start to dissolve, flooding the area with game-changing actives.
Are microneedle patches reusable?
Each microneedle under eye patch pair is for one time use.
When should I apply my microneedle patches?
We recommend using our microneedle undereye patches up to three times a week. They should be applied directly after cleansing and toning, pre-serums and moisturizer. It is important to ensure the area is dry prior to applying the patches. It's important to leave the microneedle under eye patches on for two hours to allow the microneedles to fully dissolve.
When I remove the microneedle patch there is a film left on my skin, is this normal?
This is normal and is caused by hyaluronic acid that did not fully dissolve into the skin.
Customer Reviews
Write a Review
Ask a Question
Filter Reviews:
patches
eyes
skin
needles
results
pack
times
areas
difference
eye area
The best under eye patches!
These have worked wonders on my eyes! The microneedles make it feel like the product is really getting under my skin and my skin looks so hydrated and glowy after using them. Will keep purchasing, they are a life saver!
05/13/2021
Zamira A.

United Kingdom
super
I absolutely loved them
05/13/2021
Caroline H.

United Kingdom
05/12/2021
George B.

United Kingdom
good
east to use and very effective
05/11/2021
Heather L.

United Kingdom
An incredible product!
I absolutely love these patches! I find them super quick, easy and convenient to use. The patches feel comfortable on my skin and I actually find the micro needles strangely satisfying! After I wear the patches for two hours, my skin looks smooth and hydrated. I am impressed with the results and will continue to use them.
05/11/2021
Siti F.

United Kingdom
Handy and effective
It stuck on really well and I had no issues with it falling off. It calmed my pimple down and didn't hurt at all when I applied it. Great for when the odd spot shows up and you need it gone the next day!
05/07/2021
Kim

United Kingdom
Great product
The eye patches are great they are so easy to apply, there was minimal discomfort once gently pressed down. I left the patches on overnight to give the product more time to be activated.? It felt and looked like nothing was there it's very discreet which is what I liked. The removal process was very simple and easy, they gently peeled off. Once I'd removed the patches I cleansed and toned my skin to reveal smooth tight areas around my eyes to which I then moisturised there was no need for any makeup or concealer as my skin was glowing.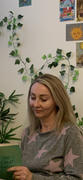 05/06/2021
Helen A.

United Kingdom
04/30/2021
Andrea D.

United Kingdom
They really work!
Very pleased with the microneedle patches, used one overnight and my ender eye area looks smoother and plumper the next day. I will continue to use them and hope to see further improvement to my wrinkles.
04/30/2021
JAfonso

United Kingdom