2600 microscopic dissolvable microneedles target the appearance of dark circles, fine lines, and skin elasticity by delivering an intense shot of plumping-boosting actives deep down where it counts to slow down the signs of aging.
This concentrated treatment of Hyaluronic Acid, Peptides and Collagen deeply hydrates restoring moisture to smooth and plump the appearance of fine lines, strengthen skin elasticity, and brighten the eye area.
Take your eye care to the next level. Use our ultimate plumping patches weekly, to target fine lines for visibly firmer, brighter, more hydrated skin and results that get better over time.
Key Ingredients
Hyaluronic acid
Large and small molecules amp up natural collagen levels, providing deep hydration while reinforcing the skin's natural barrier.
Collagen
Fills in fine lines, while helping skin to retain hydration, elasticity, and resilience.
Peptides
Provide the building blocks for protein formation in the skin, helping reduce fine lines while restoring firmness and elasticity.
Skin Types
Suitable for all skin types
Normal
Sensitive
Dry
Combination
Oily
How To Apply
Step 1
Cleanse and dry the target area.
Step 2
Apply the patch directly to under-eye area and press down to assist penetration, do not rub.
Step 3
Leave on for at least two hours (to allow the ingredients to dissolve), or overnight if preferred.
Step 4
Remove and discard when you're done.
All Ingredients
Trehalose, Cellulose Gum, Hydrolyzed Hyaluronic Acid, Glycerin, Sodium Hyaluronate, Aqua, Hydrolyzed Collagen, Butylene Glycol, PEG-60 Hydrogenated Castor Oil, Madecassoside, Adenosine, Acetyl Hexapeptide-8, Copper Tripeptide-1, Palmitoyl Pentapeptide-4, PEG-40 Hydrogenated Castor Oil, PPG-26 Buteth-26, 1,2- Hexanediol, Caprylyl Glycol.
Delivery
All Vice Reversa orders are shipped direct from the UK via Royal Mail
We are despatching as normal and ensure contactless delivery
Standard Delivery £2.00
FREE ON ALL ORDERS OVER £10
Delivery within 5 working days
Express Delivery £3.50
Delivery within 3 working days
Revolutionary, effective and painless
LISA ARMSTRONG
This 'miracle' product could be the solution we're all searching for
JOSIE GRIFFITHS
Add Vice Reversa Patches to your sticker collection.
SOPHIE QURESHI
The microneedles make it feel like the product is really getting under my skin.
Talia
Really easy to apply and very comfortable, felt as if they were tightening the skin
Patricia
I loved using these. The spikes made it feel like the product was really getting under the skin.
Sophia
Micro-needling skin-fix patches you can do at home
ANNABELLE SPRANKLEN
I'm really impressed that my spot didn't reach peak horror and is now almost gone.
Anna Jay
How to Apply
1.
Start with a clean, dry face.
2.
Remove the thin plastic film from each eye mask – careful not to touch those magic microneedles in the centre.
3.
Gently place onto the under-eye area and press the mask into skin to activate the microneedles. Do not rub.
4.
Leave on for at least two hours, allowing your skin to absorb the ingredients. Remove and discard when done.
SUSTAINABILITY FOCUSED
USE WITHIN SIX MONTHS
PRESERVATIVE FREE
ADDITIVE FREE
SUITABLE FOR SENSITIVE SKIN
PARABEN FREE
What is Microneedle technology?
There are over 2600 ultra-fine serum infused microneedles tightly packed on each pair of Vice Reversa Microneedle plumping patches - 4x more than any other microneedle patch - each microneedle is approximately 1/3 the thickness of the human hair.
Our microneedles are formed from crystallized active ingredients: Hyaluronic acid, Collagen and Peptides which painlessly penetrate the outer skin layer.
Over two hours the microneedles self-dissolve releasing the ingredients into the dermal layers to purify from within: hydrating, moisturising and improving the elasticity of your skin.
Frequently Asked Questions
HOW DO I ADD MICRONEEDLE PATCHES TO MY SKINCARE ROUTINE?
Our microneedle patches are easy to fit into any skincare routine. We recommend applying our patches directly after cleansing (pre-serums and moisturizers) to dry skin. Once patches are applied you can continue with the rest of your routine. It's important to leave the microneedle plumping patches on for at least two hours to allow the microneedles to fully dissolve.
For best results we recommend using twice weekly for the first two weeks then once a week thereafter.
HOW LONG DO I HAVE TO WEAR THE PATCHES FOR?
For best results, the patches should be worn for at least two hours. This allows for the microneedles to fully dissolve releasing all the active ingredients into the skin. These can be worn overnight if preferred.
DO THE MICRONEEDLES HURT?
No, the microneedles do not hurt and are painless to apply. You may feel a slight prickle as you first press the patch onto the skin followed by a warm tingle as the microneedles start to dissolve but no discomfort.
DO THE MICRONEEDLES DAMAGE THE SKIN?
Absolutely not. Our microneedle plumping patches use ultra-fine microscopic microneedles. They are designed to gently penetrate the skin resulting in no damage, trauma or pain.
WHAT ARE THE INGREDIENTS?
Each patch features 2600 microneedles. The microneedles are made from crystalised high performance ingredients that release into the skin when the patch is applied - getting the ingredients exactly where you need them most.
Hyaluronic acid: Large and small molecules amp up natural collagen levels, providing deep hydration while reinforcing the skin's natural barrier.
Collagen: Fills in fine lines, while helping skin to retain hydration, elasticity, and resilience.
Peptides: Provide the building blocks for protein formation in the skin, helping reduce fine lines while restoring firmness and elasticity.
WILL THESE PATCHES HELP WITH UNDER EYE BAGS?
No. Our microneedle patches have been designed to target fine lines and wrinkles around the eye area. The patches deeply hydrate and rejuvenate for plumper, smoother youthful skin.
ARE THE MICRONEEDLE PATCHES REUSABLE?
No. Each microneedle patch is for one time use. Once the patch has been positioned and pressed into skin the microneedles dissolve, releasing all those key ingredients deep down where they can be most effective.
ARE THE PATCHES VEGAN?
No. Are microneedle patches currently contain Collagen derived from Marine sources.
I HAVE SENSITIVE SKIN, WILL THIS WORK FOR ME?
Our products are suitable all skin types. The patch itself is a medical grade hydrocolloid base that gently hugs the under-eye area. The needles are crystalised collagen, peptides, and hyaluronic acid. Hyaluronic acid is incredibly gentle with low risk of irritation as the body naturally produces this ingredient.
We do understand that skin sensitivity varies from person to person and if you're unsure of how you will react to these ingredients, you can always patch test on the back of your hand before applying to face.
WHEN I REMOVE THE MICRONEEDLE PATCH THERE IS SOMETIMES A FILM LEFT ON MY SKIN, IS THIS NORMAL?
Totally normal. It's caused by excess hyaluronic acid that did not fully dissolved into the skin.
Customer Reviews
Write a Review
Ask a Question
Filter Reviews:
eyes
patches
results
difference
skin
lines
eye area
needles
improvement
time
The best under eye patches!
These have worked wonders on my eyes! The microneedles make it feel like the product is really getting under my skin and my skin looks so hydrated and glowy after using them. Will keep purchasing, they are a life saver!
07/02/2021
Colleen B.

United Kingdom
Definite Improvement
I used the patches on my eyelids and they are much plumper and less crapey. Its lasted too haven't used them for 3 weeks and they are still much smoother.
07/02/2021
Dawn

United Kingdom
Impressed - so far!
Following my recent purchase I've only used one set of these patches so far under my eyes. As a menopausal woman with the usual fine lines and loss of elasticity in my skin, particularly in this area, I was most impressed with the results after just this first use of these patches. I left the patches on overnight - not uncomfortable and barely visible actually - and in the morning I could definitely tell the difference. My skin looked plumper and brighter. Very impressed.
06/16/2021
Isabel F.

United Kingdom
Seeing an improvement!
This is my 3rd set and prefer to put on in evening before bed with no skin products underneath these patches simply don't move! Gently peel off in morning and I see results after an hour or so. Very pleased so far and I will be purchasing more.
06/16/2021
Sharon

United Kingdom
Blown away!
These WORK! I have found my eye area is the worst for fine lines and has been an issue since my 30's. I have tried so many creams including the most expensive but nothing compares to these! My eye area looks hydrated, the worst lines disappear. If used 3 times a week they leave a permanent improvement :)
06/15/2021
Lisa

United Kingdom
Excellent eye microneedling patches!
Amazing product! Noticed difference from first wear. Will be purchasing again. Skin is soft, dark eyes reduced, more firm skin.
05/13/2021
Caroline H.

United Kingdom
05/11/2021
Heather L.

United Kingdom
An incredible product!
I absolutely love these patches! I find them super quick, easy and convenient to use. The patches feel comfortable on my skin and I actually find the micro needles strangely satisfying! After I wear the patches for two hours, my skin looks smooth and hydrated. I am impressed with the results and will continue to use them.
05/07/2021
Kim

United Kingdom
Great product
The eye patches are great they are so easy to apply, there was minimal discomfort once gently pressed down. I left the patches on overnight to give the product more time to be activated.? It felt and looked like nothing was there it's very discreet which is what I liked. The removal process was very simple and easy, they gently peeled off. Once I'd removed the patches I cleansed and toned my skin to reveal smooth tight areas around my eyes to which I then moisturised there was no need for any makeup or concealer as my skin was glowing.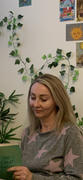 05/06/2021
Helen A.

United Kingdom
04/30/2021
JAfonso

United Kingdom
04/30/2021
Jordana

United Kingdom
Game changer!
Quite simply amazing!! I've used a few times now and I can honestly say I saw a noticeable & instant change to my under eye area after the first patch! Definitely plumper & softer. I'm in my later 30's and the under eye wrinkles are starting to hit and fast now but I really love these patches and have to hide them from my husband as he tries to steal the because he also loves them!!! Not pain, but all the gain! Love it!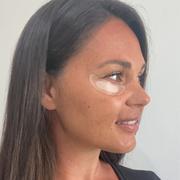 04/08/2021
Zoe M.

United Kingdom
So far I love them!
I've used these once and my eyes looked so smooth and bright!. These patches contain small micro needles that contain collagen, peptides and Hyaluronic acid. The micro needle is then pressed into the skin and dissolves when you wear them. I chose to wear mine overnight as once I got used to them they were pretty comfy! Woke up with a small amount of excess product which I then washed away and voila. Bright under eyes!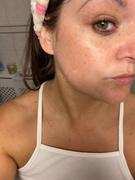 03/16/2021
Anna M.

United Kingdom
Love them!
I tried the eye patches for the first time last week and I absolutely loved them - under my eyes felt softer and looked brighter. I will definitely continue to use them.
03/14/2021
Sophia

United Kingdom
Incredible!
These patches were amazing! The skin around my eyes looked visibly smoother. Will definitely use again!
03/14/2021
Helen

United Kingdom
Lines Visibly Reduced!
Much better than I expected! If you can cope with looking like a walrus for a few hours whilst the patches are on then you are rewarded with visibly reduced lines! I thought they worked particularly well around the mouth. I will be re-ordering
03/09/2021
Maggie A.

United Kingdom
Great Wrinkle Patches
After trying these wrinkle patches I was really impressed. My skin looks very healthy and there is definitely an improvement where the patches were used. Easy to follow instructions and well worth continuing with.
03/06/2021
Clare B.

United Kingdom
Fabulous product
I loved these little patches!. Easy to use, no discomfort, and I saw a real difference after wearing them for only 6 hours. I used them in the lines between my nose and cheeks, and saw a huge improvement in line depth.. very happy.
03/05/2021
Elma

United Kingdom
Brilliant for plumping undereye area
Was nervous about using as have sensitive skin but these oayeches were fantastic, could see my undereye area looked more plumped very impressed, wish patches were slighty smaller but will still buy them.
03/01/2021
Nasima

United Kingdom
Hydrating
I have recently started using these, I use them under my eyes and on a scar I have. It is very hydrating and feels smooth after applying these strips. Need to use abit longer to provide a better review.